EYE ON TOMORROW
Our Vision
Creating Important Things is our way of business.
Since its foundation in 1983, Auto Friend has been very well supported by International and Japanese customers, including locally in our hometown of Tottori.
AutoFriend works together as a team to personalize excellent service to all of our customers.
Honesty and sincerity are our foundations, and we are proud to be of service.
AutoFriend and Suzuki Sales Tottori Central division.
We are here for you!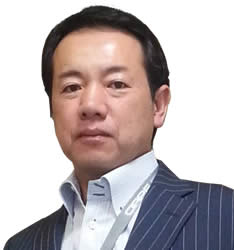 AUTOFRIEND started out as a small company with many dreams but few hopes.
We have had our ups and downs, and times when the future was in question.

Fortunately we have been able to provide extremely high quality Service, Sales and Products and have managed to be very successful, thanks in large part to our loyal customers.
AUTOFRIEND will continue to work as a dynamic and forward thinking company, providing next generation solutions to vehicle parts and services. Our success will also be the success of our customers, partners, employees, and new friends we meet along this journey.



Company Name
AUTOFRIEND INC.
President and CEO
Kazuhiko TANAKA
Address

【Head Office】

2-420-1, Matsunami, Tottori, Tottori, 680-0801 Japan
TEL:+81-857-22-1777 FAX:+81-857-26-5448

【SUZUKI Dealers Tottori Central】
【Automobile Maintenance】
【軽自動車.com】

415-1,Kanou Tottori, Tottori, 680-0874 Japan
TEL:+81-857-51-7200 FAX:+81-857-51-7210

【Stellarfive Sales office・OIRAN Japans Sales office】

2-402-1, Matsunami, Tottori, Tottori, 680-0801 Japan
TEL:+81-120-957-500 FAX:+81-857-22-1776

【Deco Sute】

2-402-1, Matsunami, Tottori, Tottori, 680-0801 Japan
TEL:+81-120-957-500 FAX:+81-857-22-1776

Description of business

Sales of New and Used Cars
Personal Leasing
Automobile Maintenance
Automobile Insurance
Design Planning, Production and Sales for Truck- OIRAN JAPAN
Design Planning, Production and Sales for Passenger Vehicles - StellarV
Design Planning, Production and Sales for 3D sticker – Deco Decal Deco Sute

Capital Stock
JP 25,000,000 Yen
Founded
July 1983
Year of Established
October 1987
Certifications
Tottori Prefecture Public security Bureau Certified Number #701020004043
Merchant agreement
CFN(Car Dealer Friendly Network)
JU( JAPAN USED CAR DEALERS ASSOCIATION)
Automobile Fair Trade Council
Automobile Maintenance Association
Aioi Nissay Dowa Insurance Co.,Ltd
Nisshin Fire & Marine Insurance Co.,Ltd.
SUZUKI MOTOR CORPORATION
July,1983
Founded in Imai Town,Tottori
October, 1987
Established AUTOFRIEND Ltd. in Matsunami, Tottori
October,1989
Dealership established
September, 1997
Established New office
October, 1998
Established AUTOFRIEND INC
Organizational Change as well as Growth of Capital Stock
August, 1999
Launched `Original Car LuckyBeans Life`
February 2000
Exhibited at 2000 Osaka AUTO Messe
February 2000
Exhibited at 2000 Tokyo Auto Salon
June 2004
Established Chugoku AreaTransport & Tourism Bureau Certified In-house Repair Shop in Kanou
Launched ` AUTOFRIEND Factory`
June 2005
Established ` SUZUKI Dealers shop, SUZUKI Arena Tottori West`
February 2008
Lunched Original LED Tail Light,`HIACE ,STELLARFIVE`
October 2009
Migration Expansion of the Suzuki Arena – Tottori Higashi, Including Used Car Exhibition Space Accompanying Sales Increase
May 2010
Lunched Truck tail light brand` OIRAN`
April 2014
SUZUKI Arena Tottori West carried out a renewal open at SUZUKI Dealers Tottori Central
January 2015
Exhibited STELLARFIVE& OIRAN at 2015 Tokyo AUTO Salon
April 2016
Established 軽自動車.com.Tottori office.Initiating Personal Automobile Leasing
May 2018
Exhibited at JAPAN TRUCK SHOW
January 2019
Exhibited at 2019 Tokyo Auto Salon